What is Rosehip Seed Oil?
The rosehips are the fruit of wild roses. Rosehip oil is a seed oil extracted from the 'hip' of the rose plant. Rosehip is mostly used for nutraceutical and cosmeceutical purposes because of its high percentage of polyunsaturated fatty acids. The majority of our rosehips grow wild and are handpicked in the beautiful highlands of Lesotho, South Africa.
What is the story behind our supplier in Lesotho?
The company is based in Maseru, the capital of Lesotho and was established in 2013. Rosehip was growing abundantly in natural un-spoilt country but was not really being utilized, as this is difficult in a country with low income and few export industries. However, three shareholders saw the opportunity to develop a rosehip business and take it internationally.
Organic certification was sought and secured and with this it became possible to move Lesotho rosehip to a professional business providing a reliable product for export.
Sustainability story
The harvesting process for Rosehip has minimal impact on the landscape, flora and fauna, and is mostly carried out by locals. The bushes grow with no agricultural assistance. The growth and harvest of bushes does not interfere with local farming and food security as there is no competition for cultivation. In fact, rosehip was probably introduced into the region in the 19th century to inhibit soil erosion on the slopes.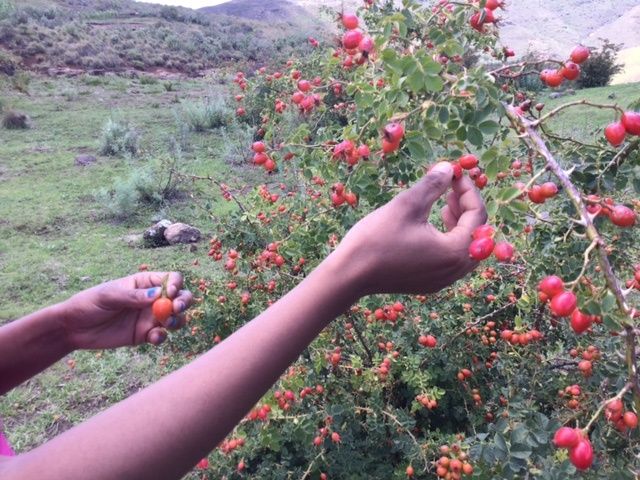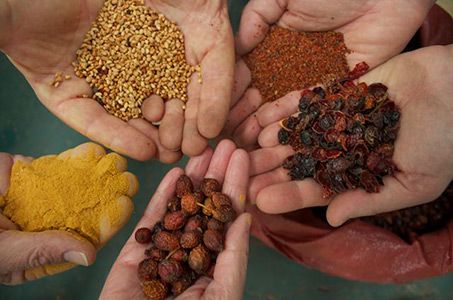 The hips are all harvested by hand. All the pickers are taught not to cut or break the branches of the rosehip bush to ensure further healthy growth. Next to this, they are also instructed to leave a certain proportion of hips on the bushes. This ensures that there are enough hips remaining for birds to feed and for grazing of cattle. Grazing is important, as well as the animals being vital to the locals, because new rosehip bushes predominantly grow through seeds in animal manure, ensuring successful continued growth.
Giving back to the community
Employees in the processing plant are paid considerably above local rates with additional benefits. A crèche and dining is provided on site for workers. Also, five percent of the total purchases from each collection area/zone is given back or allocated to the community as access benefit sharing (ABS).
Click here for more information about our Rosehip Seed Oil.